What does Educational Writing mean to us?
The content that makes up the backbone of the educational system is like the DNA that is responsible for the expression of essential characteristics in a cell. These characteristics make up the functionalities of the cell, the overall mechanism of growth that it follows, as well as the inherent ways in which the educational institution itself functions. We, at Writopedia have committed ourselves to become the genetic engineers responsible for the reconstruction of the content that will ultimately help education institutions to function.
What do we offer?
Course Preparation: Our repertoire of artistic expression includes creating end-to-end solutions for professors in order to help them curate entire sessions for specific courses. This particular facet of educational writing can be explored by the light of the torch called technical writing, especially in terms of creating course curriculums for engineering and specialization in subjects such as software development, finance and even biotechnology.
W-Case File: Some of the courses that we have created include subjects such as entire practical and theoretical elements for experimental learning of domains like Internet of Things, Operating System functioning and Internet Security to name a few.
Lecture Notes: The lecture notes that we create are tailored according to the specific requirements that each professor would have, as per the amount of intricacy or depth that each subject requires. Moreover, lecture notes are also completely customizable according to the approach or method of teaching that the professor might want to adopt.
Writing Lesson Plans: These are the very wheels that propel the development of any course or curriculum forward. The way in which these lesson plans are structured is an integral part of how both professors and students can utilize the course material in the best way possible. We ensure that the sometimes cold and calculated elements of the study material can be easily adapted according to the needs and aspirations that students and professors may set for the same.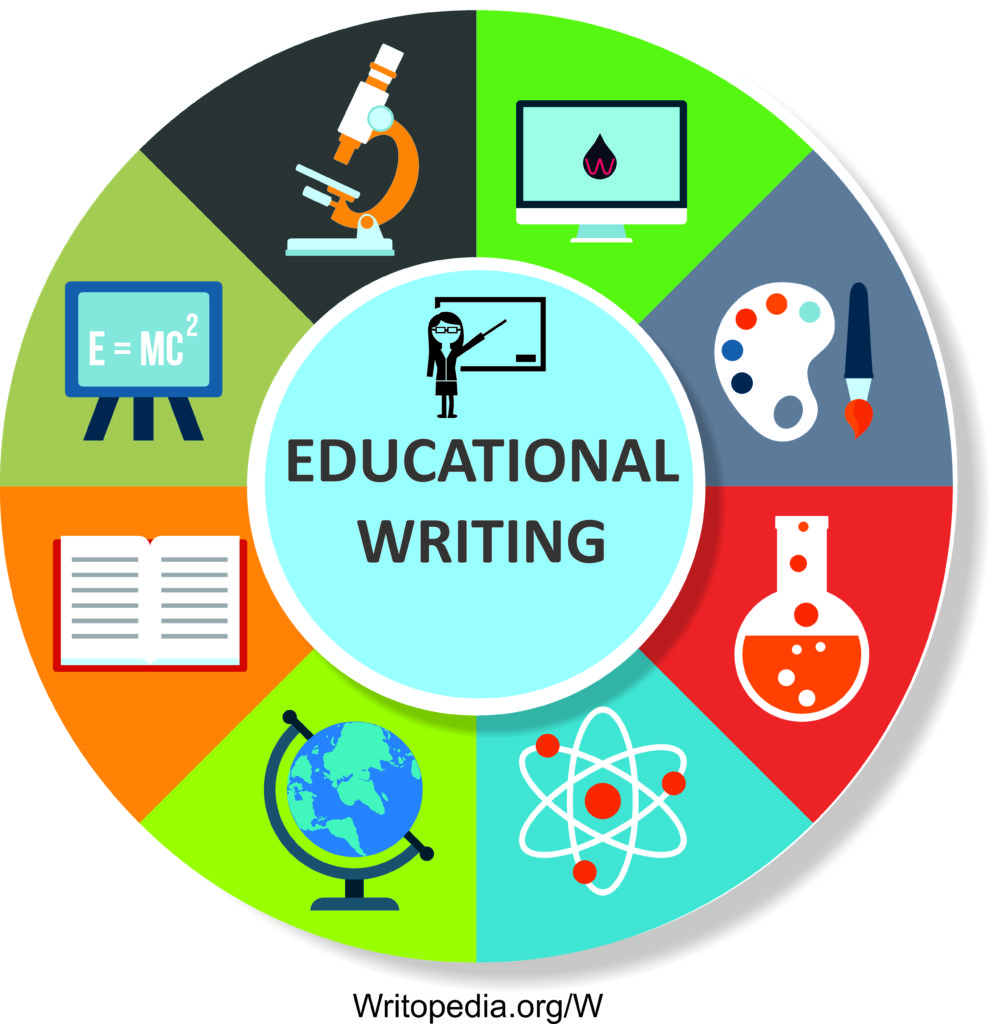 What's so special about us?
The immense potential that educational writing has in terms of determining the entire fate of educational institutions as well as the lives of students humbles us to a large extent. This is also the main aspect that drives us forward in our quest to better ourselves through each of our endeavors into the annals of education writing services.  Our team of highly qualified in-house writers helps us extend our services across domains, subjects and fields. Currently, we have expert writers from the fields of Finance, Marketing, HR, General Management, Engineering, IT, Digital Marketing, Technology, Communications, Content Marketing, Biotechnology, Statistics, Mathematics, Automation, Renewable Energy, etc.
Writopedia is our temple, where we carve our way into the depths of the capabilities that our art form opens us to. However, just like the educational institutions we write for, our lives are affected at every step by the depths that we venture into. This is why we consider ourselves as wanderers and travelers of the outer reaches of established standards of writing. Get in touch with us so that we can help you with your journeys and endeavors.
What People Say About Us
I never knew emails and brochure content could be created with such artistic charm! Writopedia has never left me unsatisfied with their service and have heeded my call whenever I needed help with any kind of content.

The ability to explain technical concepts that even the most hardened IT professionals find difficult, in simple, layman terms is something that cannot be taken for granted. Writopedia is a group of professionals who know what they are doing.