Creative Writing for Podcast Content
Podcast has become an essential media for the dissemination of important information through private channels over the Internet. Podcasts are scripted and recorded audio content which caters to the many requirements of the podcast subscribers. The systematic development of podcast channels can help you increase your online presence. Organising and developing content for podcast writing, especially for business podcast writing can often be a very challenging job. Especially for people with little or no experience in creative content writing.
The Writopedia Advantage
Writopedia is one of the top podcast content writing companies which offers professional services for a podcast content development. We employ content writers who specialise in creative content writing, especially for requirements like podcast content writing services. We believe that writing podcast content is an organised art as much as it is science. Hence, we offer complete creative freedom to our top podcast writers. Creative freedom ensures that the podcast content adheres to the high content standards set by Writopedia. Moreover, we also ensure that the content also meets the clients' requirements.
Quality Content is Paramount
At Writopedia, we believe that the quality of content is of paramount importance. Hence have very high for standards of the content that we develop at Writopedia. All content developed by Writopedia content writers goes through at least two proofreading checks. This ensures that all content developed at Writopedia meets our high standards. Moreover, all content also goes through stringent tests to check the grammatical syntax and the language structure of the content.
Other Services Offered by Writopedia
Apart from business podcasts and podcast content marketing, we also provide professional services to develop specialised content for radio programs. Moreover, you can also hire a content writer to develop focused and specific content for various creative content development requirements.
Contact Writopedia to understand the process of how we develop creative content for a myriad of business and personal requirements. You can also get in touch with Writopedia with your specific business or personal requirements. The Writopedia business development team will get in touch with you with a customised solution for your requirements.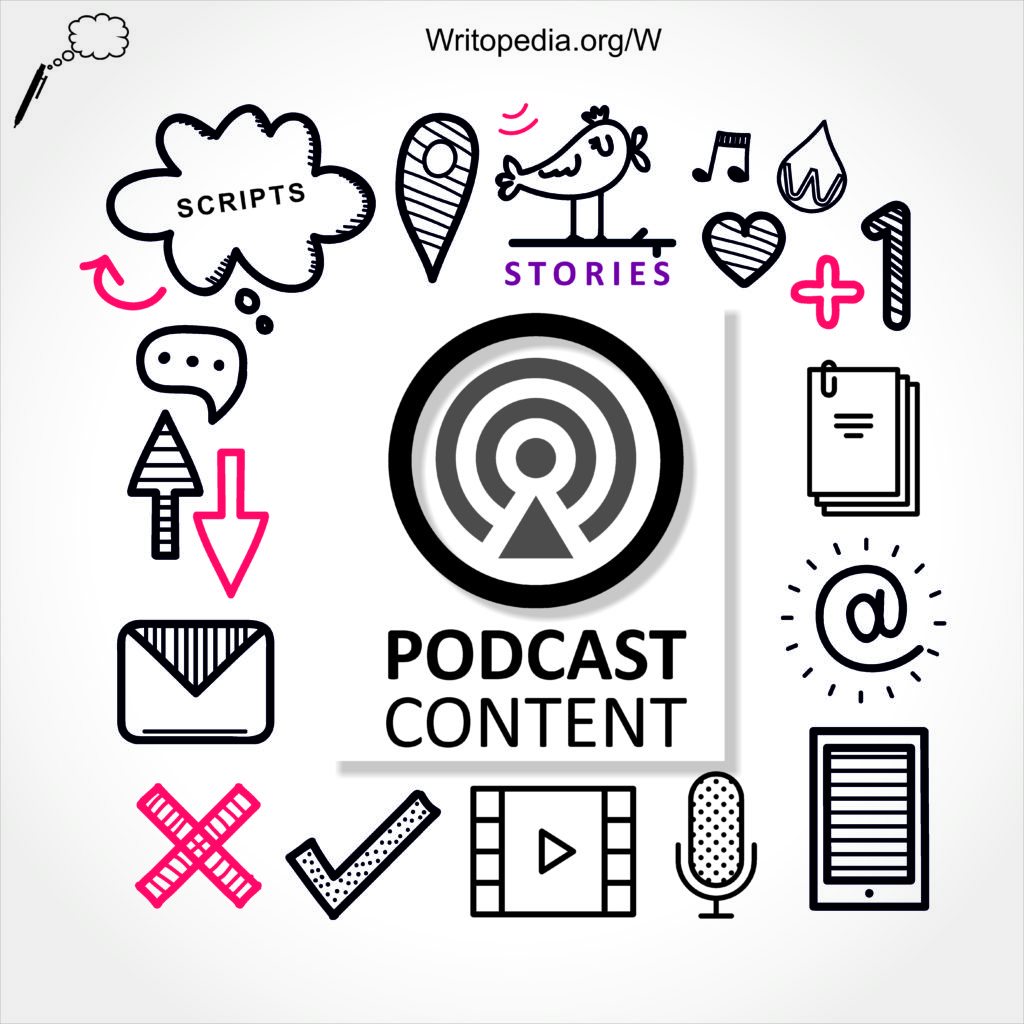 What People Say About Us
I never knew emails and brochure content could be created with such artistic charm! Writopedia has never left me unsatisfied with their service and have heeded my call whenever I needed help with any kind of content.

The ability to explain technical concepts that even the most hardened IT professionals find difficult, in simple, layman terms is something that cannot be taken for granted. Writopedia is a group of professionals who know what they are doing.