What is web page content?
Look beyond the aesthetics of a website, and you would find its soul in the web page content. The genuineness of a website is directly linked to the quality and relevance of web page content. Writopedia's unparalleled expertise in web page content writing enables clients to outshine the competition in the most authentic way.
What makes web page content writing so important?
Web page content writing is a fine art. While web pages are ubiquitous, there are a number of finer details that separate the good from the bad.
Writopedia Fact File: Given 15 minutes to consume content, two-thirds of people would rather read something beautifully designed than something plain.
At Writopedia, we use your web pages as a canvas to deliver art in the form of quality content.
How does Writopedia deliver excellent web page content?
Our web page content writing services are designed with the prevailing content rating parameters in use. A number of elements define the quality of the web page content:
Title: A title should not only attract but also inform. It is important to infuse it with keywords and geo-targeting cues. In the long run, appropriately titled web pages benefit the website greatly.
Meta Description: A perfect meta tag provides a precise overview of the web page content and enables search engines to deliver accurate results. A weak meta tag will harm the prospects of your web page getting hits despite containing good content.
Structured body text: Web page content writing is not about creating lumps of randomly scattered text. Even the brief 300-400 words that you create need to have an inherent structure.
The page ranking enormously improves when text is divided into proper headings/subheadings.
Each section title provides an opportunity to play around with keywords.
A visitor's attention is the most sought after resource in the online world. Elegantly structured content is bound to make visitors spend more time on your website.
Anchor text: A good web page provides all possible resources to the visitor. Anchor texts, or backlinks/hyperlinks in simpler words, are essential to provide a fulfilling reading experience.
Writopedia's web content writing services incorporate all of the above elements while delivering content to clients.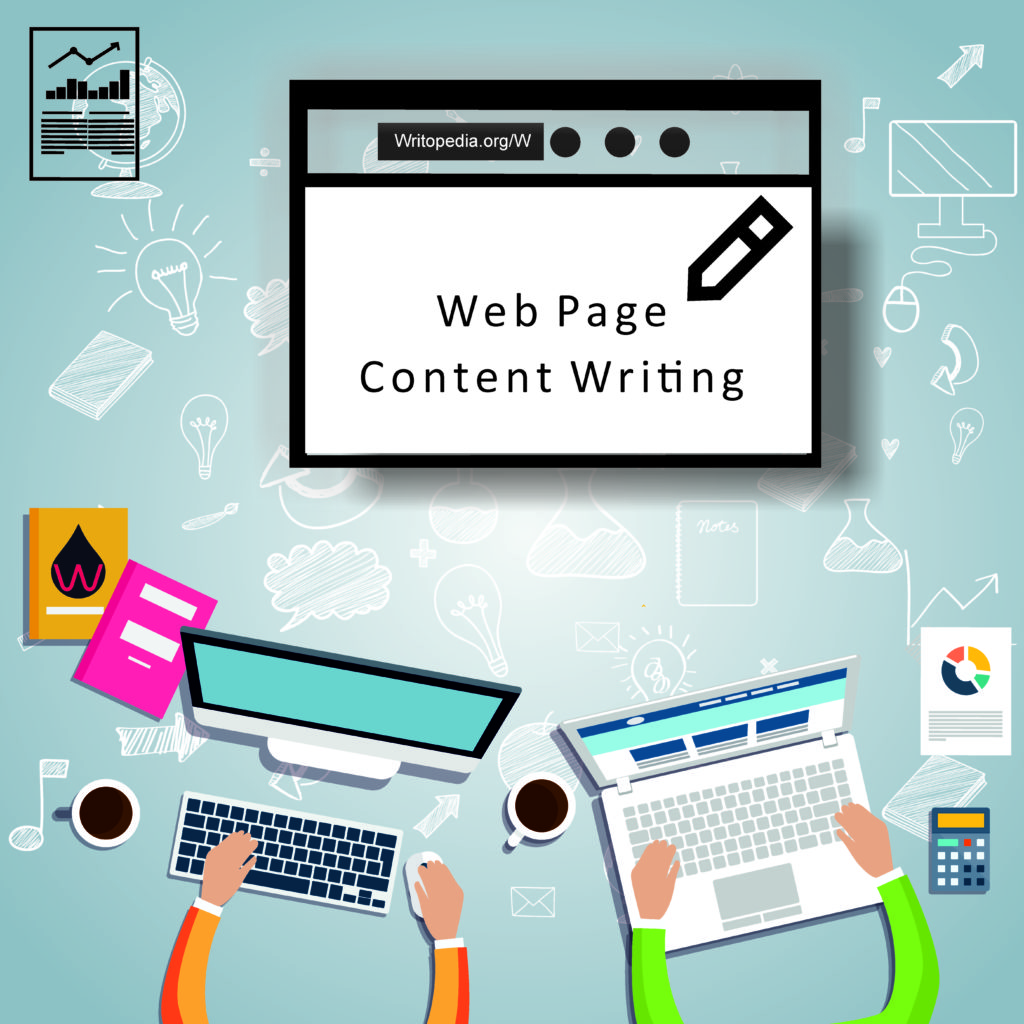 Writopedia Case File: Tax information section on ICICI Bank website
ICICI Bank is a name which needs little introduction. We partnered with this esteemed organisation for disseminating knowledge on India's taxation system.  
The seeds of this partnership lay in the adoption of the Goods & Services Tax as the new indirect tax regime of the country. ICICI Bank wanted to create a portal of information for everything related to taxes in India.  
Writopedia's lucid and precise portrayal of the tax structure enabled ICICI Bank to add a new dimension to their website. With our enriched web page content, the Bank's clientele got easy access to reliable information.
What is the importance of making a good first impression for your business? Make your business soar, use the right words in the right way with Writopedia's web page content writing services!
What People Say About Us
I never knew emails and brochure content could be created with such artistic charm! Writopedia has never left me unsatisfied with their service and have heeded my call whenever I needed help with any kind of content.

The ability to explain technical concepts that even the most hardened IT professionals find difficult, in simple, layman terms is something that cannot be taken for granted. Writopedia is a group of professionals who know what they are doing.