The Basics
The perspective towards content curation that most companies have is limited to mere sentences that define what their strategies, mission as well as objectives are. However, they fail to acknowledge the profound realities that content can help in crafting out business ideals and objectives. This is where we come in.
A Deeper Look
Asking about the importance of content in today's age is an understatement in itself. This is due to the fact that online businesses and organizations are now crafting entire journeys and success stories merely on the basis of content. Content has also been slated as one of the most important aspects for SEO and overall improvement of online sales, conversions and reputation. However, we still have not told you where we come in.
Deeper…
Imagine being able to curate and execute entire business plans, mergers, acquisitions and social media campaigns by using content as a vehicle. Or picture a scenario where your content acts as a funnel for the inflow of business and organic leads. To top it all off, imagine having a single source of content creation, which you can use as a medium to craft and design each step of your professional journey, irrespective of the domain or sector you work within.
The Bottom Line
We have had the privilege to witness the amazing ways in which our content has helped companies within the financial sector, legal sector, ecommerce market-place, fashion industry, theatre industry, IT sector and even the film industry expand beyond personal and professional boundaries. We have written content for creating processes within organizations, promotional digital content for websites & blogs, implementing new business plans, initiating new mergers and even curating complete developmental lifecycles of products.
So, get in touch and hire a writer today; we guarantee you that your decision will be used by our professionals as a gateway for your future achievements.
With Writopedia, you can hire a writer or multiple writers dedicated for your work at nominal costs. You also do not have to worry about recruiting and training the writer. Our writers are equipped with state-of-the-art tools for content creation and curation. So you need not invest in editing, proofreading, or curating the content as well. Harness the combined power of professionally trained writers, content marketing tools, content curation software and the colossal writing entity – Writopedia for marching ahead of your competitors.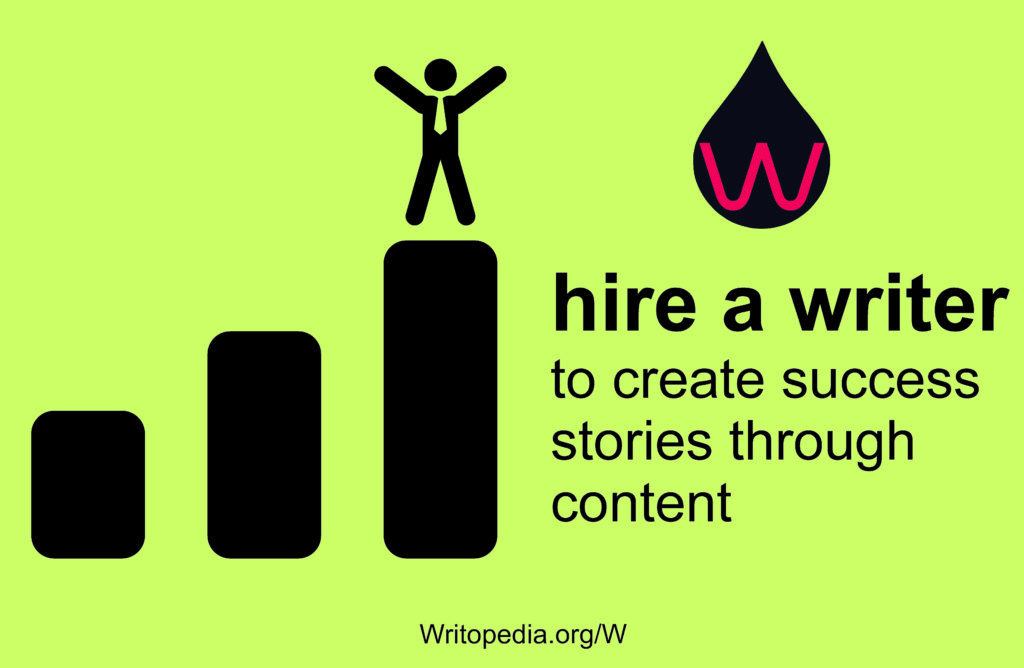 W-Fact File: We will help you become content innovators of your industry and as per the content marketing guru, Neil Patel, unique traffic growth amongst content leaders of any industry is 7.8 times higher than the followers.
What People Say About Us
I never knew emails and brochure content could be created with such artistic charm! Writopedia has never left me unsatisfied with their service and have heeded my call whenever I needed help with any kind of content.

The ability to explain technical concepts that even the most hardened IT professionals find difficult, in simple, layman terms is something that cannot be taken for granted. Writopedia is a group of professionals who know what they are doing.