Content Development for Screen Writing
Screenwriting, like video content, is essential to the development of an influential video or audio content. Video content provides a rough outline to the aspects that the video or audio clip will contain. Screenwriting provides a precise idea of the execution of the video content. With the advent of digital marketing, digital audio-visual content has seen a steep rise in demand. Consequently, there is a rise in demand for professional creative writing solutions for screenwriting and screenplay writing services.
The Writopedia Edge
Writopedia employs a team of creative content writers who offer solutions for screenwriting, screenplay format writing, and drama script writing. We hire the best creative content writers and train them to meet our standards for content development. This enables us to offer the services of script format writers who can provide solutions to write a screenplay. We also offer creative writing services for other screenwriting requirements. At Writopedia, we believe that creative writing is an art and hence, offers complete creative freedom to the writers. While providing complete creative freedom, we ensure that we develop the content within a given timeframe. At Writopedia, we strive to deliver the content well before client deadlines.
W-Case File
Writopedia has played an instrumental role during the development of the promotional video for the FreightChannel App. We conceptualised the video and developed the creative screenplay for the video content for the app. Moreover, we have provided assistance to the client starting from the conceptualization of the idea to the completion of the complete video.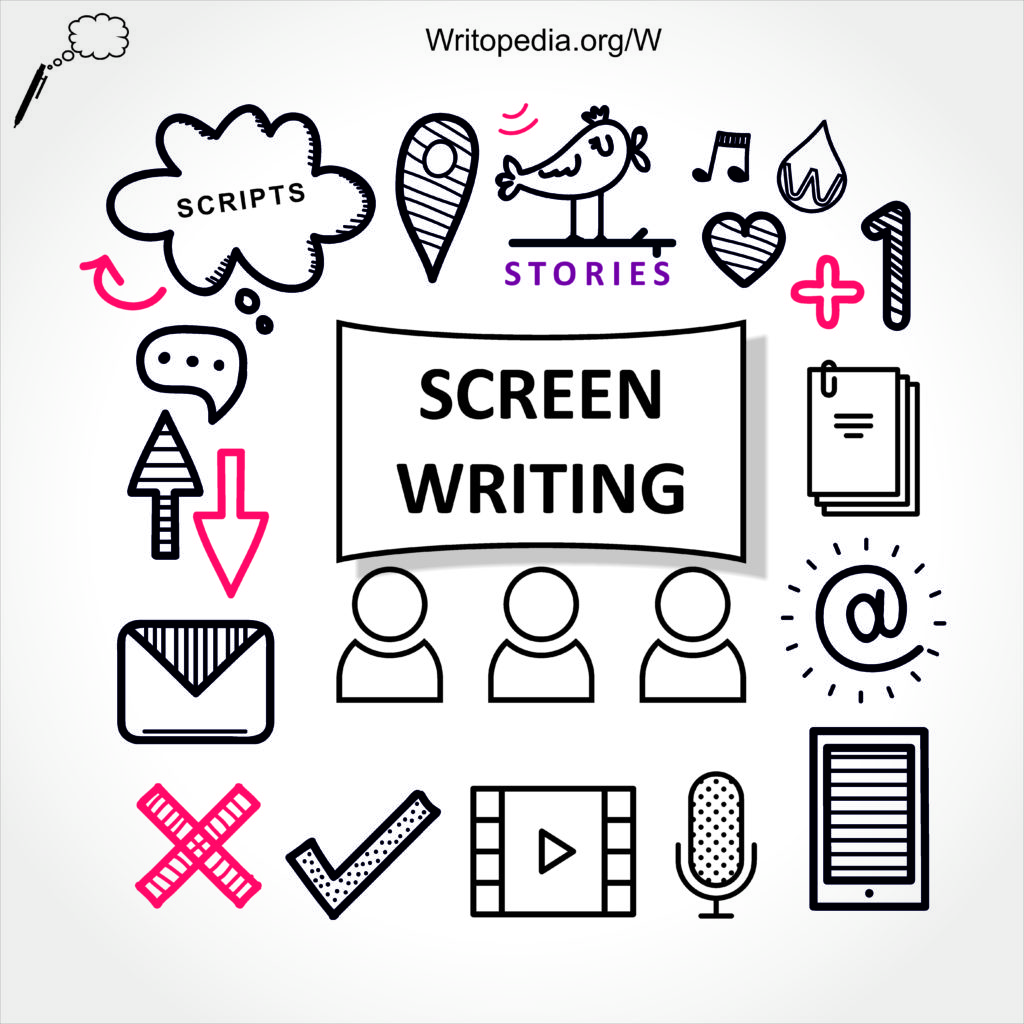 Content Quality is Paramount
At Writopedia, we believe that the quality is the most important aspect of content writing. We have set the bar very high when it comes to the quality of the content that we deliver. We train and expect our writers to maintain the same high standards for all content that they develop. Further, all content developed at Writopedia goes through a rigorous testing procedure set by highly-experienced content writers from our team. Over and above multiple proofreading checks, all the content undergoes stringent checks to ensure that the grammatical and structural integrity of the content.
Other Services by Writopedia
Apart from specialised screenwriting services, we also provide professional creative content writing services for Dialogue Writing requirements for plays and audio-visual media. The Writopedia team also employs proficient creative content writers who provide expert solutions for Script Writing requirements.
Contact the Writopedia team to know more about the creative content writing solutions that we offer for screenwriting requirements. The Writopedia business development team will reach out to you with a customised creative content writing solution for your specific requirements.
What People Say About Us
I never knew emails and brochure content could be created with such artistic charm! Writopedia has never left me unsatisfied with their service and have heeded my call whenever I needed help with any kind of content.

The ability to explain technical concepts that even the most hardened IT professionals find difficult, in simple, layman terms is something that cannot be taken for granted. Writopedia is a group of professionals who know what they are doing.