Curriculum Development
What does Curriculum Development mean to us?
The curriculum of an educational institution defines the way in which it grows, adapts and develops according to the advancements of the world around it. In other words, the curriculum defines the overall flexibility as well as focus areas that characterise a particular educational institution. Hence, curriculum writing and development is a process that requires holistic understanding as well as creative freedom within the framework of the institutional ideals. Curriculum development is in a way, the structuring of the capabilities and scope that an educational institution would be embodying.
W-Fact File: Curriculum development is an art form that derives from several unrelated theories to build upon specific elements. For instance, the curriculum development in nursing derives heavily from systems theory, which is about the abstract organisation and spatial relationships.
What do we offer?
Curation of comprehensive study material: Detailed descriptions and vast theoretical landscapes of content are not the only things that make a good curriculum. It is important to understand the various ways or mediums through which these theoretical concepts can be applied and experienced by the students. We, at Writopedia, can help in creating entire experiences through which students can develop specific attitudes and perspectives towards established schools of thought.
Defining Objectives: As mentioned above, the importance of course curriculum writing extends beyond merely constructing theoretical frameworks crafted from the study material. If the curriculum is not structured around a particular objective, it can result in the development of negative behavioural tendencies amongst the students, such as over-dependency and spoon-feeding behaviour. This is why we believe in the creation of curriculum objectives that are focused on empowering students to question and think outside the box.
Defining Methods of Teaching: We offer the chance for teachers to customise the curriculum according to their comfort as far as teaching methods are concerned. However, we also empower and enable them to access methods which are directed towards practicality and diversity of communication. Hence, we facilitate the creation of common ground between students and teachers, which is centred on experimenting and increasing responsibility for one's own learning experiences.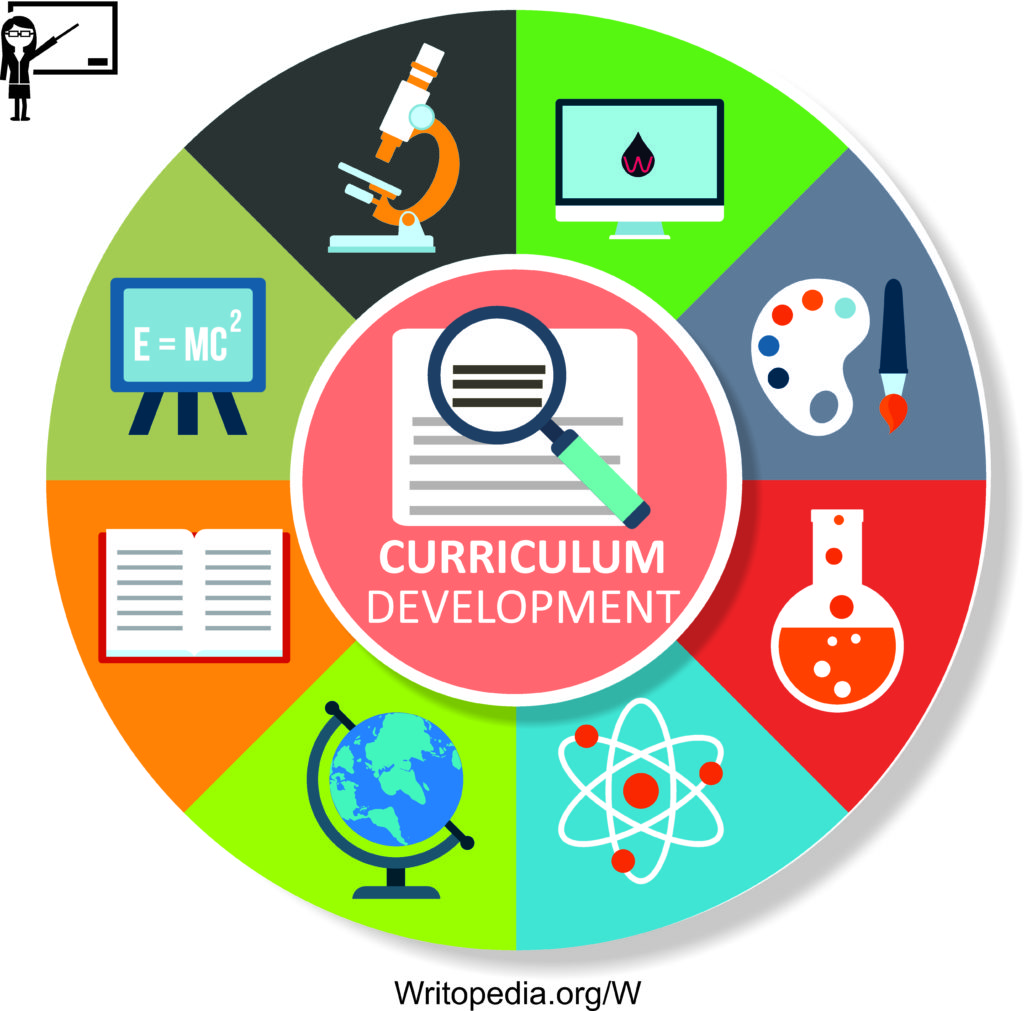 W-Case File:
One of the courses that we created for a client was tailored to provide a wholesome understanding of Internet Security to students. The course involved specific practicals that accompanied each lesson so as to give students a hands-on perspective for each aspect that they learned.
Another curriculum development project we undertook was for Quest Alliance. It involved creating a self-employment course-book which would be used as a teaching aid by facilitators of Quest Alliance's self-employment training course. The content of the toolkit was designed to have an optimum balance between theory and practice, with the aim of creating a real and sustainable impact on the trainees.
What's so special about us?
At Writopedia, our aim is to help educational institutions and other such organizations embrace more practical and flexible curriculum frameworks. At the same time, we are dedicated to empowering both students and tutors in having a say over the direction that educational institutions take regarding their approaches, methodologies and objectives as a whole. However, while constantly striving to enable educational institutions to approach curriculum development in ways that are not conventional, we also provide them with enough customizability to tailor the process in a way that they deem fit.
At Writopedia, we have seen the various ways in which an institution can suffer from the fallacies arising from sticking to a single perspective towards their work or being too monotonous with their relationships.  This is why we consider ourselves as individuals who are capable of going into the recesses of an organisation and enabling them to rediscover themselves. Feel free to connect with us in case you need to rediscover the inherent capabilities of your educational institutions.
What People Say About Us
I never knew emails and brochure content could be created with such artistic charm! Writopedia has never left me unsatisfied with their service and have heeded my call whenever I needed help with any kind of content.

The ability to explain technical concepts that even the most hardened IT professionals find difficult, in simple, layman terms is something that cannot be taken for granted. Writopedia is a group of professionals who know what they are doing.