Content Writing Services that Transcend Countries and Borders
Writopedia offers customised professional content writing services for multiple industrial sectors. We offer tailor-made content solutions to meet the requirements of numerous industries, ranging from Information Technology to Automation. At Writopedia, we believe that writing is an art, and borders should not limit art. Hence, we provide professional content solutions in multiple countries across the world. At this point, we provide services in countries like the UAE, the UK, the US, India, and Australia.
The Writopedia Advantage
Writopedia employs writers with a background in multitudes of industries like finance, engineering, law, pharmaceutical, commerce, medicine, etc. Moreover, we choose the writers based on their flair for writing, over and above their knowledge in their specific industries. Hence, we can tailor content solutions for industries across numerous sectors, regardless of the complexity of their requirement.
Content Quality is Paramount
At Writopedia, we believe that quality of the content must be paramount. We believe that if we have to deliver content, we must deliver the best content. We provide our writers with a vision to achieve the very best they can, every time they write. All content that comes out of Writopedia undergoes strenuous quality checks. This ensures that we deliver only the best quality content to our clients.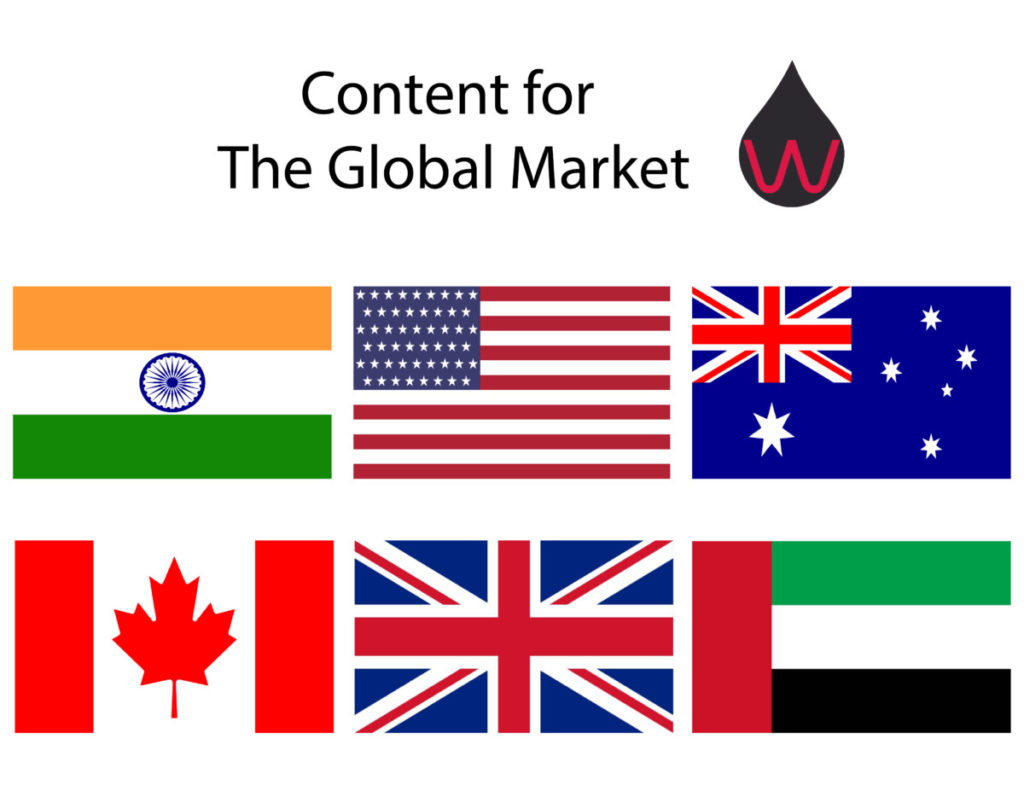 Explore the various services offered by Writopedia
Apart from content writing services, Writopedia also provides professional proofreading services across multiple sectors of industries. Be sure to check out our Photo Gallery to have an insight into the work and writing culture at Writopedia. Are you worried that we won't be able to help you just because countries and borders separate us? Worry not! Writopedia provides customised content solutions for business in multiple countries, and you can soon be one of our satisfied clients! Explore our Corporate Writing Solutions to know how we uphold the highest standards in writing. We cater to a myriad of businesses while providing the best-in-the-industry content solutions.
Does your business need a content makeover? Does your website need a facelift? Has your marketing strategy become dull because of boring content?
Get in touch with our client management team and ask for a free custom solution quote. We will be more than happy to give your business the edge that it requires!
What People Say About Us
I never knew emails and brochure content could be created with such artistic charm! Writopedia has never left me unsatisfied with their service and have heeded my call whenever I needed help with any kind of content.

The ability to explain technical concepts that even the most hardened IT professionals find difficult, in simple, layman terms is something that cannot be taken for granted. Writopedia is a group of professionals who know what they are doing.

Latest Blog Posts
No posts were found
Unfortunately, we could not find the information relevant to your request.