Google Tools to Boost Creation of Outstanding Marketing Content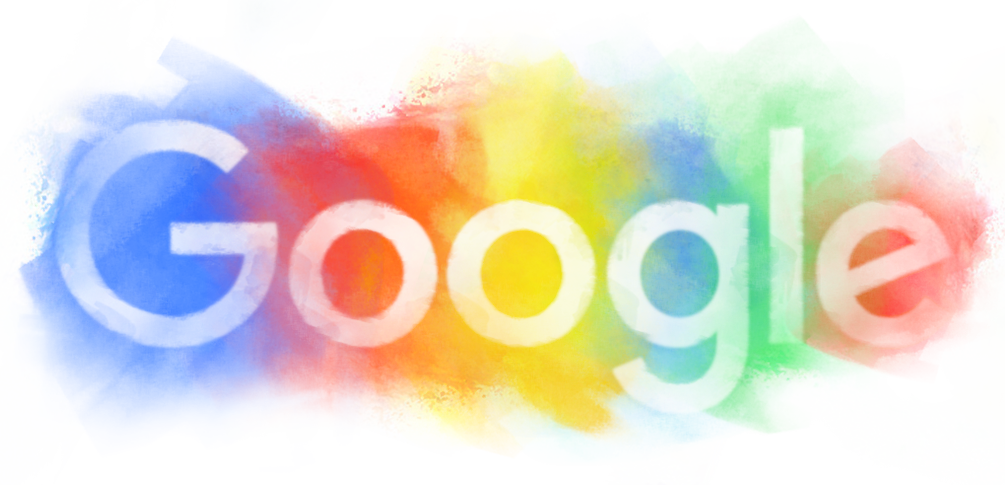 If you think that Google is a mere search engine, think again. You will be surprised by the number of tools Google offers for a myriad of purposes. Content Creators and Digital Content Marketers are seemingly at the receiving end of the benefits offered by Google. Google offers the widest variety of free tools to facilitate the process of creation of content for digital marketing. Moreover, even the general tools offered by Google can be customised to catapult the efficiency of your digital marketing strategies. Read on to find out about the Google Tools which can help you plan and manage the process of creation of content for digital marketing.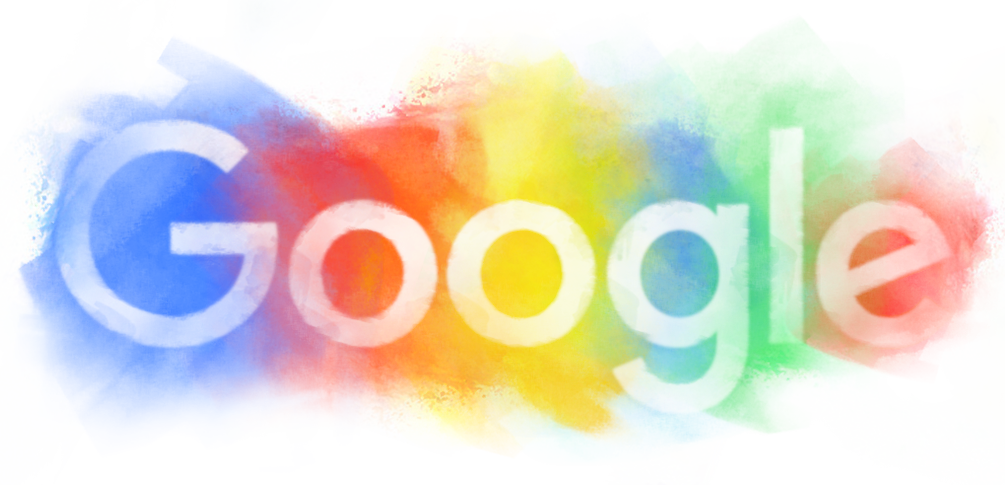 Google AdWords is one of the best Keyword Planning tools out there. Not to mention the fact that you can use it without shelling out a dime from your pocket! Although there are numerous Keyword Planners which offer unique features for specialised users, Google Keyword Planner remains the best for general use. Although initially, one may find it a tad bit difficult to use, it is one of the simplest tools to use. When you are searching for keywords for your content, the best way to find the most relevant keywords is to experiment. The more you experiment with this tool, the better you will understand how it works. And the better you understand how it works, the better idea you will have about which keywords to use for your website.
For instance, "SEO Services" may be the primary service that you provide, and hence, your primary keyword. In the early 1990s, just increasing the keyword density could rank your website at the top. However, the 1990s has long passed, and the Search Engine Algorithms have since matured into complex algorithms. For example, in the present times, long-tail keywords drive far more traffic than primary keywords.
The following is a screenshot of Keyword ideas generated using Google Keyword Planner:
Using the keyword suggestions, their average monthly searches and the competition, you know which keywords makes sense for your digital content marketing strategy. You can also use Google Keyword Planner Tool to search for relevant long-tail keywords.
The first step in digital content marketing is to develop a content marketing strategy. The second step is to make a list of relevant keywords and long-tail keywords which can help you drive traffic. The next step is to develop content which adheres to your content marketing strategy. For many businesses, the final step is to upload the content on the website. That's it – done and dusted!
However, contrary to popular belief, developing the content is not the end. This is just the beginning of your content marketing process. Now comes the main part of the process – analysis of how well your content is performing. Google Analytics can offer a keen insight into the performance of your website, and how the newly developed content is driving the web traffic.
You can compare the performance of your website over different periods of time, and analyse whether you need to improvise your content marketing strategies. Improvising your content marketing strategies with time, and editing the content to adhere to the improvised policies is the key to content performance. As you use Google Analytics more and more, you have a deeper insight into what impacts your website positively and what affects it negatively.
If you are a digital content marketer, Google Analytics has to be one of the most important tools that you can use to develop and improvise your content marketing strategies.
The Google Search Console is similar to Google Analytics in many ways. However, it offers a deeper insight into the performance of the content on your website. Don't let anyone tell you that it is a waste of time. The more you use the Google Search Console, the more you comb through data, the more you will learn. It can do far much more than just analysing the overall health of your website.
The Google Search Console enables you to monitor how various SEO aspects affect the search traffic through your website. You can use Search Analytics to analyse the performance of your website on Google search. You can check the number of links to your website, and then understand which links are driving organic traffic to your website. You can also check the performance of your internal links on your website. In addition to all of these features, you can also analyse the mobile usability using the Google Search Console.
Google Search Console is one of the most important tools for content marketers that Google offers apart from Google Analytics. As a content marketer, you should familiarise yourself with it even if you use it just to monitor only a few metrics. In the long run, Google Search Console can offer keen insights to drive content marketing strategies for websites.
If you find it increasingly difficult to come up with new ideas for blogs or other content marketing opportunities, then Google Trends is just the thing for you. Although Google Keyword Planning Tool offers sufficient insights, these insights may not be enough when it comes to creating gripping content.
Google Trends is a handy tool when brainstorming for new ideas for content marketing opportunities. Google Trends offers an insight into what topics are trending at a particular point in time. You can even customise Google Trends to display location-specific trends if you want content marketing opportunities with geo-targeting. You can also browse through trending stories to find a story that can relate to your website or business, in general. You can come up with creative ways to relate the trending stories and topics to your blog topics, your website, or your business.
For example, consider the below Google Trends:
If your website is about SEO, then you can select the story which is trending at number 9. And your topic for a blog can be thus, "How SEO expertise helped Jason Kothari bag the Snapdeal job". There are numerous more ways in which you can creatively link trending topics to your website.
The inclusion of a current topic would ensure that traffic is driven towards your content. Moreover, a properly organised content can ensure that the readers have an immersive experience. The readers can find out about the trending topic as well as gain some insight into your business expertise. This can help you drive organic traffic to your website through your content.
Google Trends is one tool which very simple to use, and you don't need much experience of effort to use this tool. All you have to do is key in something relevant to your website or your business, and let Google come up with creative ideas to topics. Then you can let your creativity run wild and create a masterpiece without even having a topic to start with – it's that simple!
Google My Business isn't a big deal for most multinational giants and large business moguls. However, it plays a very significant role for smaller and developing businesses. If you are a small business owner, Google My Business listing is not something that you might want to overlook.
Google My Business enables you to get a free listing on Google; better yet, it gives you an opportunity to add a variety of information to the listing. You can add information like your business phone number, address, business category, working hours, website, etc. Google My Business is a one-stop solution – which you only have to update if you change the details which you have furnished therein.
Listing your business on Google My Business makes your business visible to customers who are interested in the services or products that you offer. With the My Business listing, people can find out more about your business and your company. You can also add images of your workspace, your products, or your services, to stand out from the crowd. Moreover, Google My Business also enables customers to furnish reviews to the business listed. These reviews help other prospective customers decide whether or not they want to deal with a business.
Content marketing strategies must not be limited only to producing high-quality content for your websites or creating high-quality blogs for third-party websites. Every single word that you write about your company is content that you are creating for your company. Any written information about your company which you share with others must be a part of your content marketing strategy. Moreover, the content on Google My Business can turn out to be the local face of your business. Hence, it is necessary to incorporate Google My Business listing into your content marketing strategy.
Google Plus may not be the most powerful social network out there, but it certainly does wonders for digital content marketers. Google Plus is also a very powerful tool for business to business marketing professionals. Google Plus is more like a social network for businesses, where you can share content with your business partners and customers.
As a digital content marketer, you can use the tool in many ways. You can share your content and other relevant content with your followers. You can develop and enhance your contacts and networks using Google Plus. Moreover, it is a handy tool to analyse the impact of the quality of content on your business.
There isn't much you have to do if you want to expand your network and your followers on Google Plus. It works very similar to the other social networks like Facebook and Twitter. If you are a digital content marketer, then social media publicity is one of your top priorities, and you already posting and sharing content on various social networks. To grow your outreach, you could spare a little more time and post and share content on Google Plus as well, along with other social networks. And even if you don't post or share content on Google Plus, just having a presence is never going to do you any harm.
The following is a screenshot of our Google Plus Profile.
One of the best ways to maintain and expand your networks is to keep in touch with them. And what better way of staying in touch than Email? Social networks have overshadowed the importance of email to some extent. However, Email remains one of the most important channels for official communication for businesses and organisations. Gmail, unlike most other email clients, is one of the easiest to use. The way it bundles emails and segregates them, is incredible. You can easily search for any email using any relevant word from that particular email.
Gmail is one of the most powerful emailing clients out there, especially for digital content marketers. There is so much more to Gmail than meets the eye. There are numerous plugins which can make a lot of your jobs easier. You can personalise your Gmail and have it do exactly what you want it to do by using a variety of plugins.
For example, we use a Gmail plugin called Bananatag. It helps us track all emails that we send, and also enables us to find out who has read our email, and who hasn't. Another interesting Gmail plugin that we use is Boomerang. It helps us draft emails and schedule them to be sent at specific times. There are many such plugins available for Gmail, which can help you increase your productivity as well as your outreach. These plugins are especially useful for digital content marketing professionals.
Now, it is not necessary that you use Gmail as your primary email provider. You may use any other email provider, which may offer a host of facilities to meet your requirements. However, we have been using Gmail as the primary email client, and hence, the affection. Moreover, there are not many email clients who provide as many plugins for content marketers as Gmail does.
Even if you don't use Gmail as your primary email client, you can easily create a new separate Gmail account for content marketing. Different mailboxes for your primary business, and your content marketing strategies can also reduce a lot of clutter and confusion. You can easily access different email from different mail accounts.
One of the most important requirements of digital content marketers is to record a lot of data and to keep track of it. And on numerous occasions, this data may have to be shared with a variety of people. Moreover, there may also be times when you may have to collaborate with a certain set of people for devising or improvising your content marketing strategies.
Google sheets is the one singular answer to all your data recording, tracking, and collaboration needs. Google sheets, in our experience, is one of the fastest and most efficient ways to perform all the basic spreadsheet functions.
Moreover, there are also many plugins available for Google Sheets, which can help you accomplish otherwise very complicated tasks very easily. Moreover, you can also use Google Sheets to analyse your data and generate data trends.
Google Sheets is also one of the most effective ways to track emails for email outreach campaigns. Of course, there are numerous software available which can effectively track emails for outreach campaigns. However, for people who are just starting out, of those who don't want to invest money in software, Google Sheets is a great option. However, the only problem is that someone would have to be updating the spreadsheet regularly to track and analyse the data effectively.
You can also use Google Sheets for a number of other purposes like making lists, tables, contact lists, mailers, etc. Google sheets can also be used to create collaborative to-do lists for a team. All the people with whom the sheet is shared can see what needs to be accomplished. Then the team can go on marking the tasks that they accomplish throughout the day. This way, you can keep track of how much work has been accomplished on any given day. This particular way of doing things has helped us track our daily tasks very effectively, as it avoids a lot of possible repetition in daily tasks.
Google Docs is one of the most important tools for digital content curators and marketers. To be able to generate high-quality content is not a job that can be accomplished easily. There are a lot of processes involved when you plan to create good digital content. Moreover, there are chances that these processes may increase the complexity of content creation.
Google Docs is one of the easiest ways to maintain the efficiency of content creation. There are many other tools and software to improve efficiency. But over a period, we have deduced that Google Docs is one of the most important tools to maintain and improve efficiency for content creation.
One of the top advantages of Google Docs is that is completely free to use. On top of being free, Google Docs is extremely easy to use, and there are millions of features which you can experiment with. Apart from the numerous plugins that you can use, here are some inbuilt features of Google Docs which can facilitate content creation:
You can easily check your document for basic Spelling and Grammatical errors.
Google Docs displays an accurate word count for your document.
You can easily add media like video links, photos, screenshots, etc.
You can also tweak the settings in Google Docs to display the Reading Ease Score of your content.
Sharing the document is very easy, and hence, more than one person can collaborate to offer inputs and make changes in real-time.
For example, whenever you are creating new content, you can share the file with your editor so that he can point out changes and corrections in real time. Furthermore, sharing the file reduces a lot of hassles like email the files, downloading them, editing them, and emailing them again. To be able to share the file in real-time saves a lot of time, and thus increases productivity and efficiency.
Albeit there are many other word processors which you can choose from to aid in the content creation process, Google Docs is the easiest and the best option. The number of features that you get with Google Docs, that too, without shelling out a single buck from your pocket, is just amazing. However, if you are not comfortable with Google Docs, you can use any other word processing tool to facilitate content creation. One of the most important part of content creation is to be familiar and comfortable with the tools that you are using in the process.
Although not a tool which specifically aids in content creation of digital content marketing, it is one of the best tools to effectively enforce your schedules. How it can help in content creation and digital content marketing, you might wonder. Time is as important for digital marketing professionals as for anyone else. And the effective utilisation of time can catapult their growth to completely new levels.
There are, of course, a number of paid tools that are far more effective than Google Calendar. However, Google Calendar is one of best free tools to maximise the utility of your time. Although it might not offer the loads of features which are offered by the paid tools, it is still, one of the best time management tools there is.
In addition to that, the number of ways in which Google Calendar can be integrated with all other Google applications is just incredible. Google Calendar can be integrated with Gmail, Google Keep, Google Inbox, Google Contacts, and so forth.
Apart from the internal integration, here are some ways in which you can use Google Calendar:
Create events for daily tasks
Share availability
Define periods of free time on the schedule and allocate some other task to it.
Time management can be a difficult task, especially for digital content marketers. Google Calendar can improve the way you manage time and thus, increase your efficiency.